"Most of the world thinks and acts in terms of formed things, patterns, units, entities...We claim, instead, that what is not already formed is a greater order, more finely differentiated than any forms and concepts, and yet also unfinished."  Eugene Gendlin
What kind of spaces can we create, which in turn create us?

What processes transform me from a 'biographical-self' to a 'co-creator'?

How do the Art of Prayer and the Focusing process act as fields for the regeneration of humanity? 
AoP for Focusers is an invitation to live our lives from a wider field of being; from a 'different kind of order'. Based on years of research, this course offers an opportunity to experientially learn and practice prayer-gates that enable us to open our lives to their inherent 'much more'. 
During the course we will emphasize the interaction between the fields of focusing and prayer. We will practice a unique 'crossing' between Gendlin's philosophy and worldview, and 'prayer consciousness'. 
Entering the field of prayer
Where is the place that I sense truth?
Some of the main topics we will explore:
Entering the focusing process with a heart-intention inspired by the prayer field.

New focusing steps based on prayer processes.

How prayer movement can support the revelation of a new 'self-understanding' of the focuser. 

From the carrying forward of my life in a situation, to the realization of my life as a carrying forward of the infinite.

From the 'tree of knowledge' to the 'tree of life': how the 'sacred' can release us from 'self-engineering'. 
Free introductory practice session on Jan. 8th
"Standing in front of the gateways of prayer, taking time to breath, observe, listen. Doing this together, even if within zoom-frames, in conversation and silence, with the lucid guidance of Dana and Baruch..this is a gathering with new and known depths, personal and universal, temporal and infinite - we've been blessed to have this opportunity" Prof. Sara Sviri, Writer - The Sufi Anthology
"The practices help me become more aware of the presence of the Larger Life that lives through me, and to listen with reverence to what is being asked through me in my particular life circumstances. I know this way of being is desperately needed in our world and our communities. Baruch and Dana offer their skills, experience and commitment to provide a safe and potent space to explore and practice together. Many thanks." Jennifer Guild 
"Working with Baruch and Dana has been a very important and deeply stabilizing experience. Especially when the Corona measurements hit us and fear and insecurity spread I felt I was coming home when entering our shared space. I am so unspeakably grateful for being part of this group where failure does not exist and trials are welcome. Where being human gains a whole new depth." Judith Weisz
"The Art of Prayer opened for me gateways of love towards fellow humans, the world, the future..to the understanding of our communal becoming, and a participation in the processes of creation. Many thanks." Sigal Golan, Psychotherapist
"The Gates of Prayer are a profound experience that have brought a deep peace and colorful joy into my conflict ridden life." Inga von Staden
Starting Jan. 15th: Sundays 7:30pm - 9:00pm Jerusalem / 6:30pm - 8:00pm Berlin / 5:30pm - 7:00pm London / 12:30pm - 2:00pm New York / 9:30am - 11:00am Vancouver
Free introductory practice session on Jan. 8th. Course sessions on Jan. 15h; Jan. 22nd; Jan. 29th; Feb. 5th; Feb. 12th; Feb. 19th; March 5th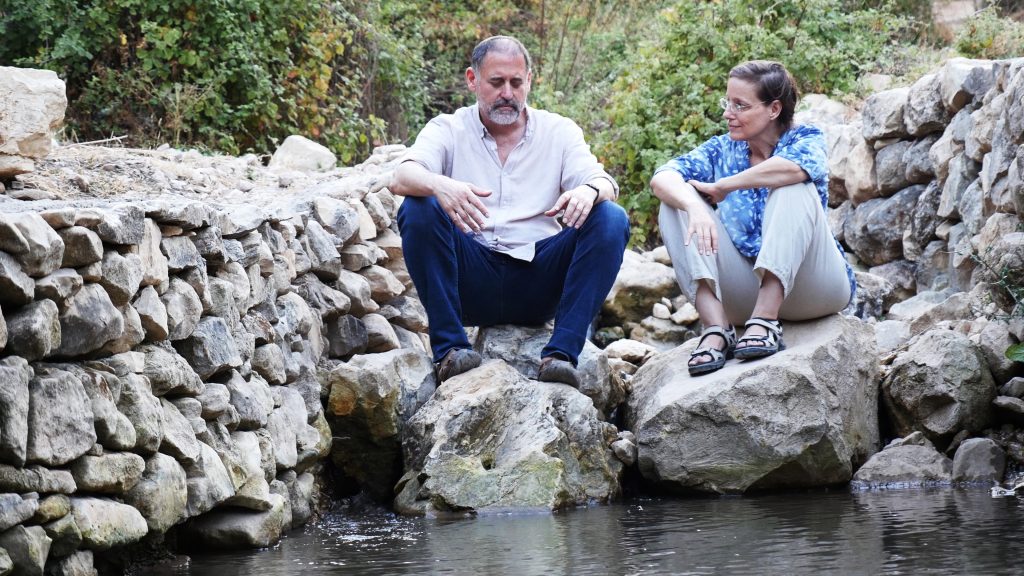 Dana Ganihar M.Sc, is a Coordinator and a Certified Focusing Professional living in Israel and teaching Focusing and the Philosophy of the Implicit for 15 years. She has also been developing and teaching for many years 'Felt reading' of A Process Model, the seminal book of philosopher and psychologist Eugene Gendlin. Dana is an Adjacent Lecturer in the Architecture Department of the Technion, Israeli Institute of Technology, where she teaches TAE and a course on "Focusing in the Design Studio". She also teaches TAE as an interdisciplinary course, in the Academic and Technology College of Tel-Hai.
Baruch Brenner,  Artist, theater director, actor, singer, facilitator of creative processes and rabbi. Baruch is a certified focusing trainer. Baruch Was for three years a research fellow in Italy at the Work Center - Jerzy Grotowski. Baruch ran the Center for Research and Creativity for about 20 years, including 4 years at the Vertigo Cultural Laboratory in the Ecological Art Village. Over the years, Brenner has directed and performed in many productions in theater, film and various musical ensembles and won the Margalit Award, the FIFA Award 2009 and the Minister of Education Award.